Monster Truck Wars Packs the House at Bridgeport Motorsports Park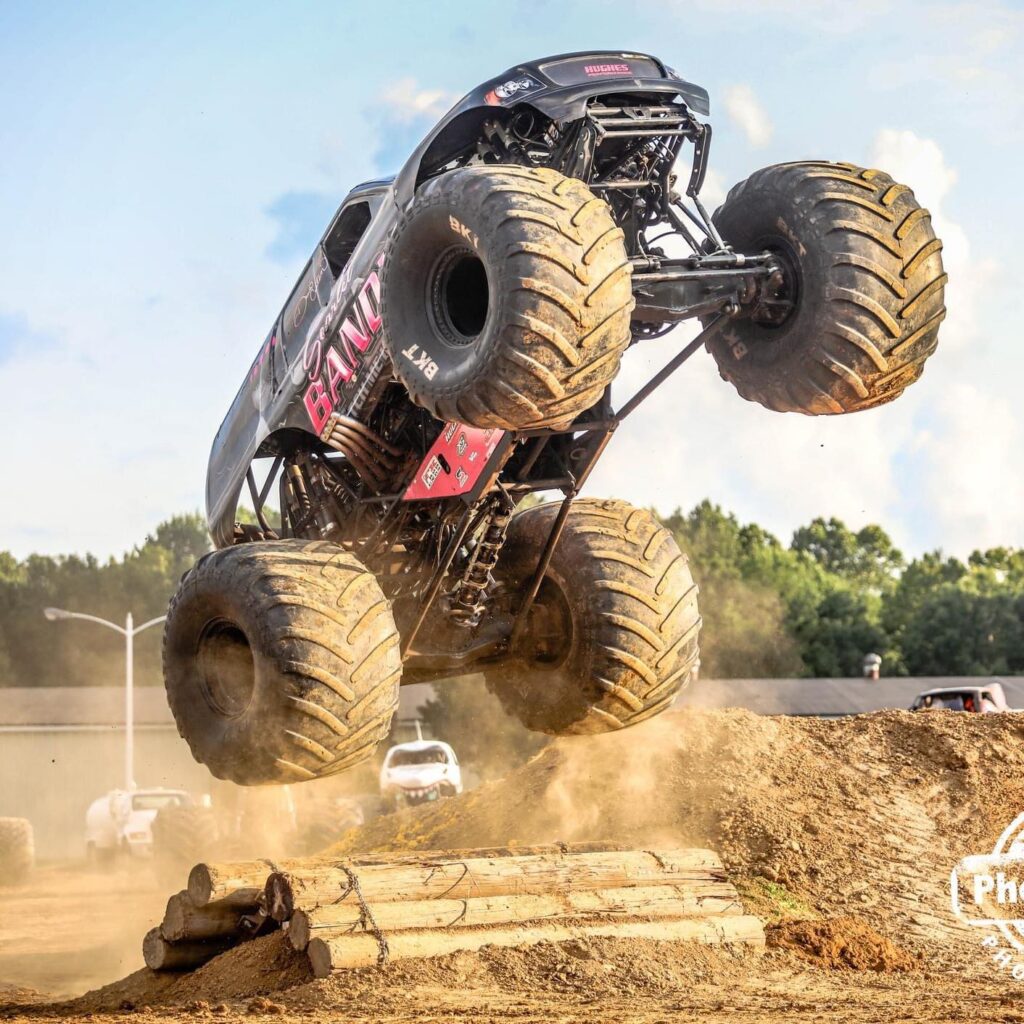 Bridgeport, NJ – A beautiful sunny day provided Monster Truck Fans a wonderful day at the Speedway. For the first time ever the team from Monster Truck Wars brought their show to Bridgeport Motorsports Park with high profile trucks such as "World Champion" Bounty Hunter, along with Scarlet Bandit & Shark Bite. The event began with a pit party for all the Monster Truck Fans to meet the drivers and get pictures up close with the trucks. 2 Ride Trucks gave fans young and old alike the opportunity to feel what it's like to be in a Monster Truck. 
Once the Pit Party was completed everyone gathered in the large grandstands for the high-flying event that was about to take place. These Monster Trucks did not disappoint. They ripped and roared around the racecourse for the racing competition portion of the event. Then came freestyle. Monster Truck Wars put on an incredible show as the trucks soared through the air and balanced meticulously during their ground acts. The crowd was ecstatic, and the atmosphere was electrifying.
Back to racing this weekend September 22 – 24 with the Danny Serrano Weekend feature twin 50 lap events for the Modifieds, big Sportsman events, plus Sprint Cars winged and wingless. For further details check out their Facebook page or online at https://bridgeportmotorsportspark.com/
Thank you to everyone that makes the Kingdom of Speed Possible…..
VP Fuels
Liberty Kenworth
Church's Auto Parts
Premio Sausage
Precision Hydraulic & Oil
Millville Glass & Door
Design For Vision
Rodota Trucking & Excavating
Scrappy's Auto Service
Hyper Racing
Izzi Trucking & Rigging
Danny's Pizza Pizzazz
Vahlco Wheels
Ellery's Pub & Grill
Ice Less llc.
Hoffman Discount Parts
JPA Masonry
Weaknecht Archery
Spirit Auto Center
Foley Caterpillar
Hisko Lowboy
Lineman Racing
Cenco Oil
Bob Hilbert Sportswear
Cassidy Painting
TW Metals
Hessert Chevrolet
Triple R Truck Parts
John Blewett Scrap & Waste Recycling
Pioneer Pole Buildings
F&L Doors – FLDoors.com
EZ Work Trucks
J&S Electrical
Melton Industries
Pro Tek Roofing
Johns Manville
Beacon Building Products
KOA Camp Grounds
Victory Fuel
Tipico Sportsbook
Champion Brands
DTM Kawasaki
Amwell Auto Body
Williams Napa
Prime Design Landscaping