LOOKING FOR THE PERFECT GIFT FOR THAT RACE FAN IN YOUR LIFE THIS HOLIDAY SEASON?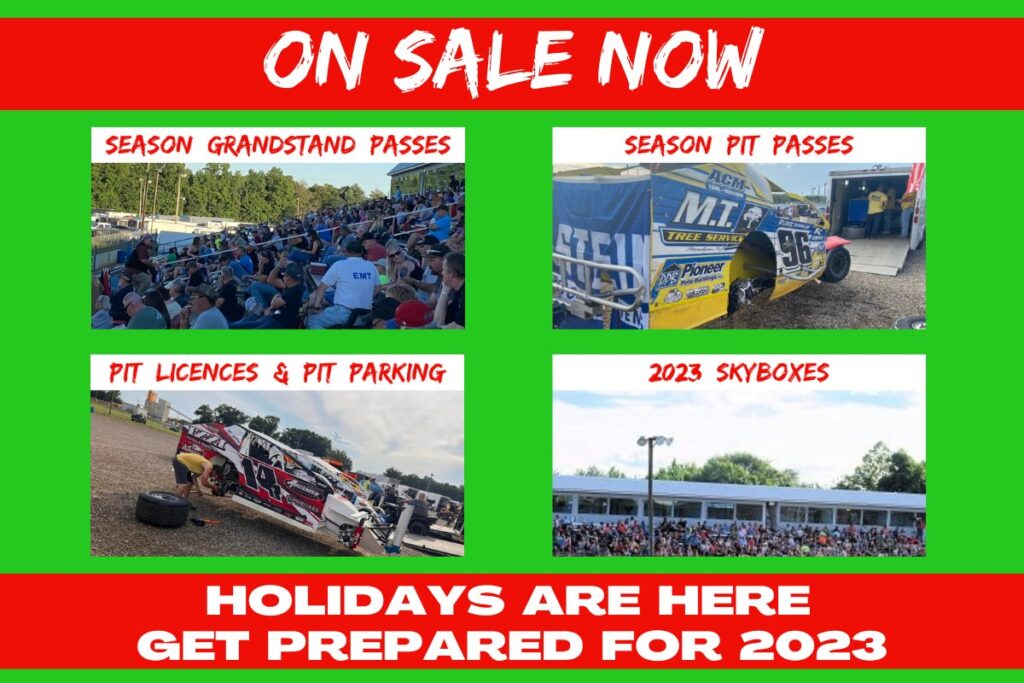 ‼️ HOLIDAY'S ARE JUST AROUND THE CORNER ‼️
💥 Time to start thinking about the 2023 season. Looking forward to another HUGE season at the Kingdom of Speed, Bridgeport Motorsports Park. Go to https://bridgeportmotorsportspark.com/ and click on FORMS to find the link to the proper form.
🌟 Season Grandstand Passes
🌟 Season Pit Passes
🌟 Pit Licenses
🌟 Pit Parking – let us know if you plan to renew your current or get on waiting list for additional or vacated spots.
🌟 Sky Boxes – All were sold out in 2023. Let us know if you plan to renew or you can get on the waiting list. First come, first serve.
🌟 Reserved Seating
🌟 Reserved Parking in main parking lot.
💥 Please fill out proper form and mail to address on form.
📜 If you intend to keep your Pit Parking Spot or your Sky Box for 2023 please let us know soon as possible.