Bridgeport Motorsports Park ready to set up at Motorsports Race Car & Trade Show, Jan 21 & 22 with surprise Sprint Car on display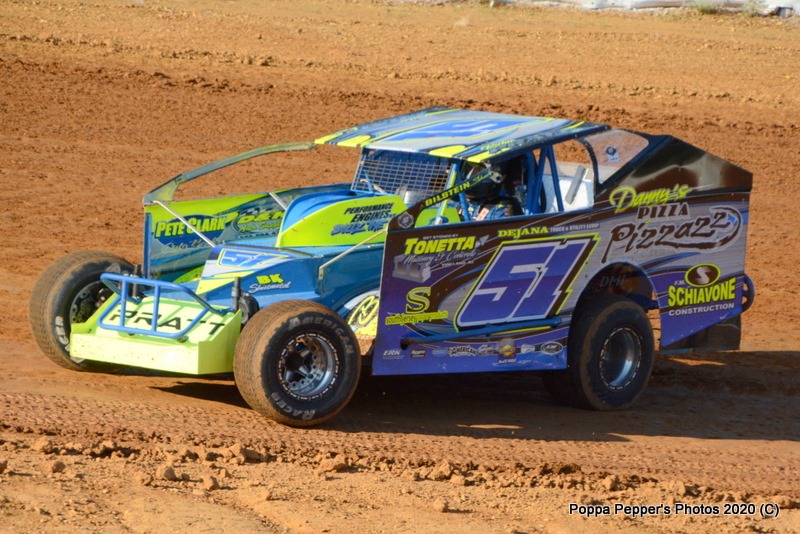 Oaks, PA – After a one-year absence, the Pioneer Pole Buildings Motorsports Race Car and Trade show returns to the Greater Philadelphia Expo Center in Oaks, PA Friday January 21 (2 – 9 pm) and Saturday January 22 (11 am – 7 pm).
Bridgeport Motorsports Park has a tremendous schedule in place for the 2022 race season and you can get yours at their display located at booth no. 220-226 / 321-327. They will have 3 hot rods on display, Chris Fenimore's Hyper Racing 600 Sprint sponsored by Cassidy Painting, along with a brand-new Danny's Pizza Pizzazz #51, debuting their new driver for the 2022 season.
"Bridgeport's 2022 schedule is packed full of 35 Sprint Car races, so it's only appropriate to have a Sprint Car in the booth" stated owner Doug Rose. "We want to make an impact and I think with the car we have in place will make a strong statement of the caliber of racing we will have throughout the 2022 season. Having a Sprint Car of this magnitude along with Danny Sommeling debuting his new team for the 2022 season at our booth and Chris's always beautiful 600 sprint. I feel we will make a strong statement at this show of what our fans are in store for this coming 2022 season."
Bridgeport drivers and their race cars will be out in droves at the show this weekend. As you make your way around you will find the following Bridgeport cars on display. At the Pioneer Pole Buildings booth Billy Pauch Sr, Billy Pauch Jr (#15), and Davey Sammons cars will be on display. Bob Hilbert Sportswear booth you will find the Ronnie Roberts owned #14 of Ryan Watt. The Belmont Garage #14 driven by Joe Toth and the infamous Keystone Racing 126 owned by Glenn and Bonita Hyneman driven by Dominic Buffalino will be at the STSS booth, Rick Holsten's 96 with chauffeur Billy Pauch Jr will be displayed at the Georgetown Speedway booth. American racer will have 2 Bridgeport Drivers in their booth with the 84 of Alex Yankowski and the #9 of Joe Toth. Dave Adams Motorsports will be making his return to the show with a beautiful designed and painted Sportsman for Brian Papiez. Eric Korman will have his Modified on display at the Erk Steering booth and Wiz Motorsports will have a booth full of racecars including the #5 of Brett Ballard and the #80 of David Crossman.
At Bridgeport's display you will find plenty of 2022 schedules along with newly designed 2022 Bridgeport T-shirts designed by Bob Hilbert Sportswear.
The Bridgeport team will be on hand selling Season Licenses and passes, along with pit parking, grandstand parking, skyboxes, and much more.
Bridgeport Motorsports Park opens with a practice session on the big track March 12th and The ¼ mile opens the following weekend March 18th with a World Series of Slingshot weekend along with 600 and 270 practice.
The Doug Hoffman Memorial returns in full force to kick off the season on March 27th with the modifieds going 60 laps, for $6000 to win and $600 to start.
For up-to-date information stay tuned to their website at https://bridgeportmotorsportspark.com/ and the Facebook page at Bridgeport Speedway.