SCHEDULE CHANGE FOR KINGDOM OF SPEED WEEKEND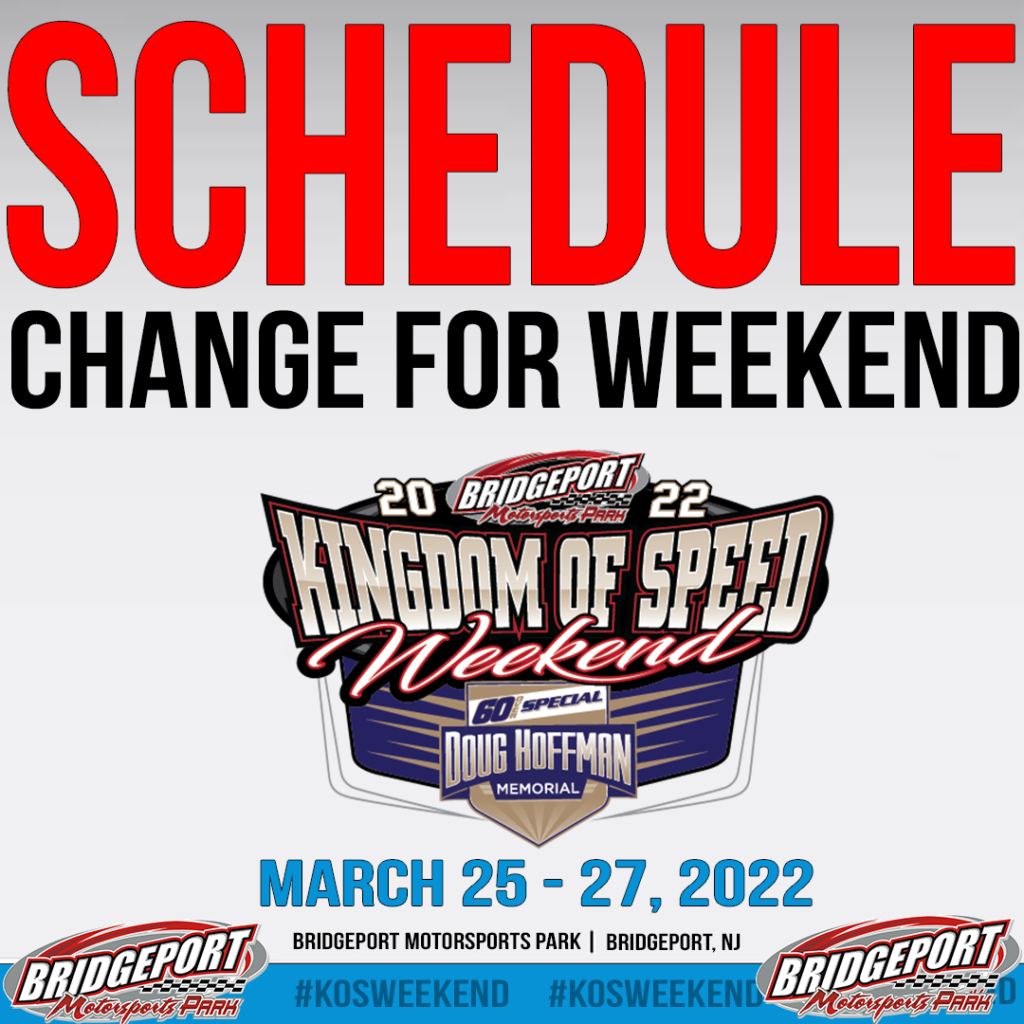 Bridgeport, NJ –
 SCHEDULE CHANGE FOR THIS WEEKEND

 With cold temperatures and high winds on Saturday and Sunday we have decided to adjust this weekends plans.
Friday March 25 –
WE ARE RACING
MASS 305 Sprint Cars, Sportsman Underdog 20, Street Stocks & practice.
Saturday March 26 – canceled

Sunday March 27 – canceled
We will be back next weekend Saturday and Sunday for the Ron Faison Memorial. Watch for details!